So, what's in our Healthy Macro Snacks?
Our balanced healthy Macro Snacks are all made up of three main ingredients in addition to their individual flavorings:
Pea Protein Isolate  Chickpea Flour  Brown Rice Flour
But what is so special about these healthy ingredients?

All of these ingredients are plant-based, gluten-free, high in protein, and are all considered to be complex carbs. Protein and complex carbs are important for everyone and getting the right balance can be difficult. This is why these three ingredients make up 70% of all our products.
---
Healthy Chip Ingredient Make Up
You might be wondering, why is it so important that we eat healthy, plant-based, gluten-free, high protein, and complex carb food. So, let us tell you...
Complex carbs provide you with slow-release energy, perfect in the run-up to workouts, sports events, or even daily life.

It is important to balance complex carbs so that you don't make yourself too sluggish. Check out our blog post on why Macro Snacks have the perfect complex carb ratio for your post-workout snack.
The all-important protein. Our Macro Snacks are packed full of protein. Perfect for everyday diets and even more perfect for exercising. Not only does it aid you in building muscle mass, but it also keeps you full for longer.

Our Macro Snacks are a healthy alternative to your favorite chips and snacks, plus they provide you with loads of protein and can keep you fuller for longer - a win-win, we think!!!

And guess what, all our products contain all the 9 essential amino acids which make up a complete protein!
All of the above ingredients are plant-based, meaning they come from natural sources and are full of awesome nutritional benefits.

This means that our snacks are perfect for many different dietary preferences.

(please note: our pizza pie flavor is plant-based, but not vegan due to seasoning)
These ingredients are a favorite amongst people following a gluten-free diet, or those who have celiac disease.

They are wonder ingredients, that allow you to recreate your favorite snacks without relying on gluten and wheat products. Once again, this means we are able to provide snacks that cater for most diets!

Stars of the Show: The Macro Snacks Ingredients
So, we know these ingredients are good for us and help to make our snacks healthy, but what do each of them provide for you exactly?
---
On average, 20 grams of Pea Protein Isolate provides:


Calories: 80
Protein: 15 grams
Carbs: 1 gram
Fiber: 1 gram
Total fat: 1.5 grams
Sodium: 230 mg
Iron: 28% of the RDI
Pea Protein Isolate, which is a powder extracted from yellow peas, has many benefits. It has become a popular supplement often added into smoothies and shakes. At Macro Snacks, we've used Pea Protein Isolate to bulk up the protein in the snacks as it is a 'high quality' protein and an amazing source of plant-based iron.
On top of this, it contains all nine essential amino acids, and it has many nutritional benefits. Moreover, it is also one of the easiest to digest plant-based protein powders.
---
On average, 92 grams (1 cup) of Chickpea Flour provides:

Calories: 356
Protein: 20 grams
Fat: 6 grams
Carbs: 53 grams
Fiber: 10 grams
Thiamine: 30% of the RDI
Folate: 101% of the RDI
Iron: 25% of the RDI
Phosphorus: 29% of the RDI
Magnesium: 38% of the RDI
Copper: 42% of the RDI
Manganese: 74% of the RDI
---
Calories: 574 calories
Protein: 11.4 grams
Fat: 4.4 grams
Carbs: 121 grams
Fiber: 7.3 grams
Manganese: 317% of the RDI
Vitamin B6: 58% of the RDI
Phosphorus: 53% of the RDI
Niacin: 50% of the RDI
Thiamin: 47% of the RDI
Magnesium: 44% of the RDI
Zinc: 26% of the RDI
Pantothenic Acid: 25% of the RDI
Copper: 18% of the RDI
Iron: 17% of the RDI
Potassium: 13% of the RDI
Vitamin E: 9% of the RDI
Riboflavin: 7% of the RDI
Vitamin B12: 6% of the RDI
Made by grinding up brown rice, Brown Rice Flour is a whole grain flour and consists of the bran, endosperm and germ.
It is another great source of plant-based protein and also fiber. Combined, this can help you to lose unwanted body weight, build muscle, and help to lower blood sugar levels. Brown Rice Flour has a great nutty flavour which gives our snacks that extra punch of tastiness, as well as keeping them super healthy.


Not only this, but
Brown Rice Flour
also has high levels of B vitamins, iron, magnesium, and manganese. It is also found to be rich in lignans - shown to help reduce risk of heart disease.
---
We all have our favorite snacks, but most of these snacks are really unhealthy and don't provide any good nutrition. So we wanted to challenge the norm, to create snacks that taste good whilst also providing you with a healthier alternative to your old favorites.
Just take a look at the differences here: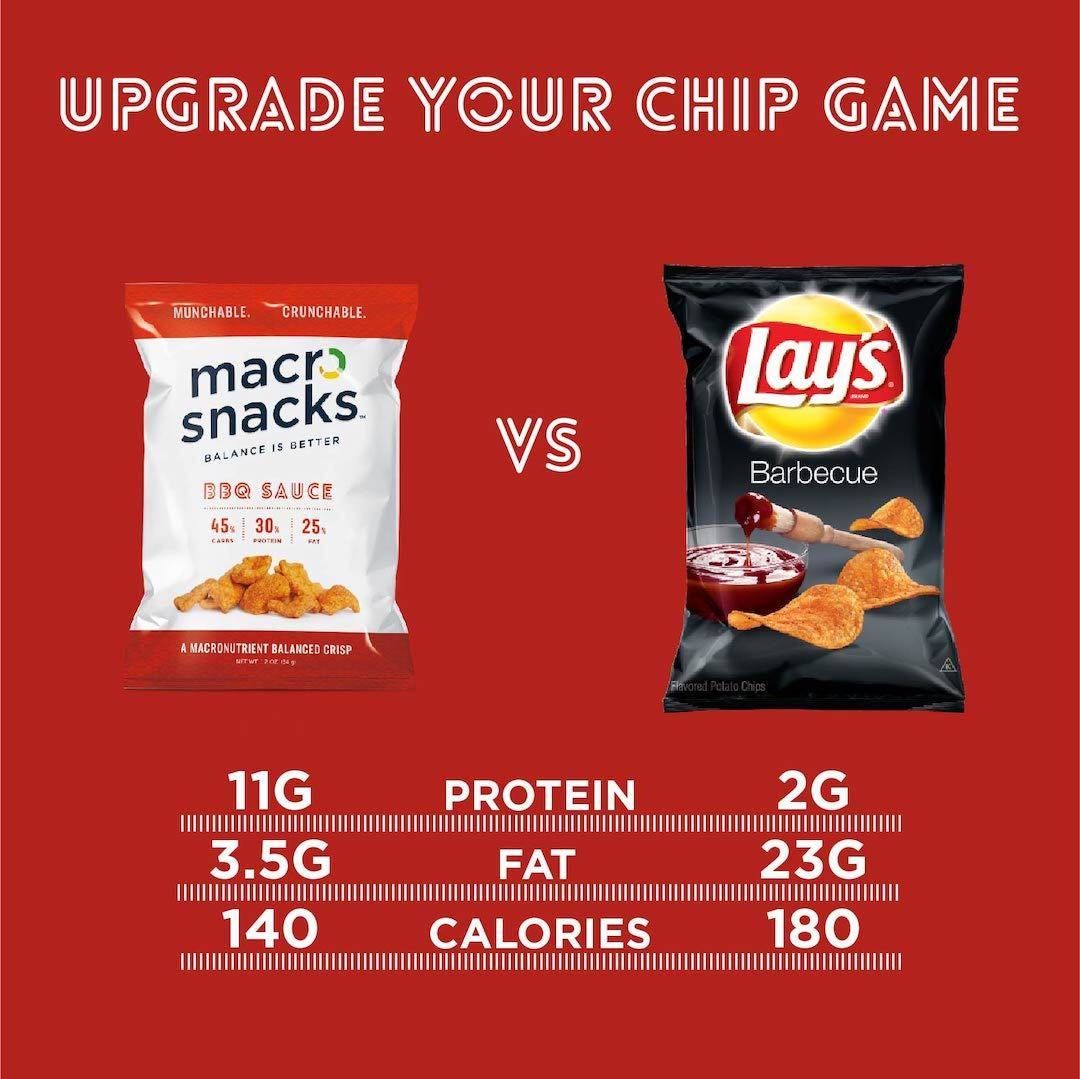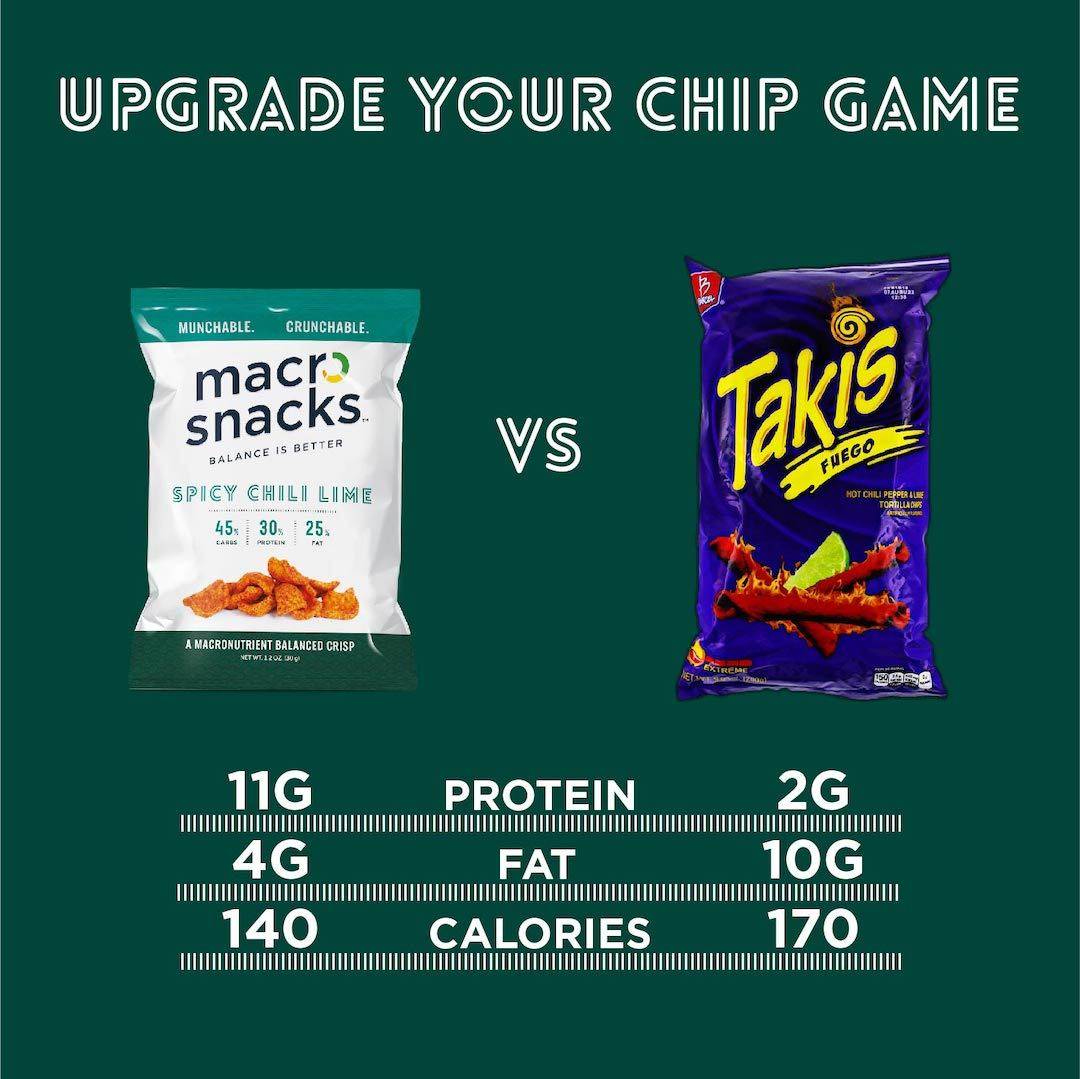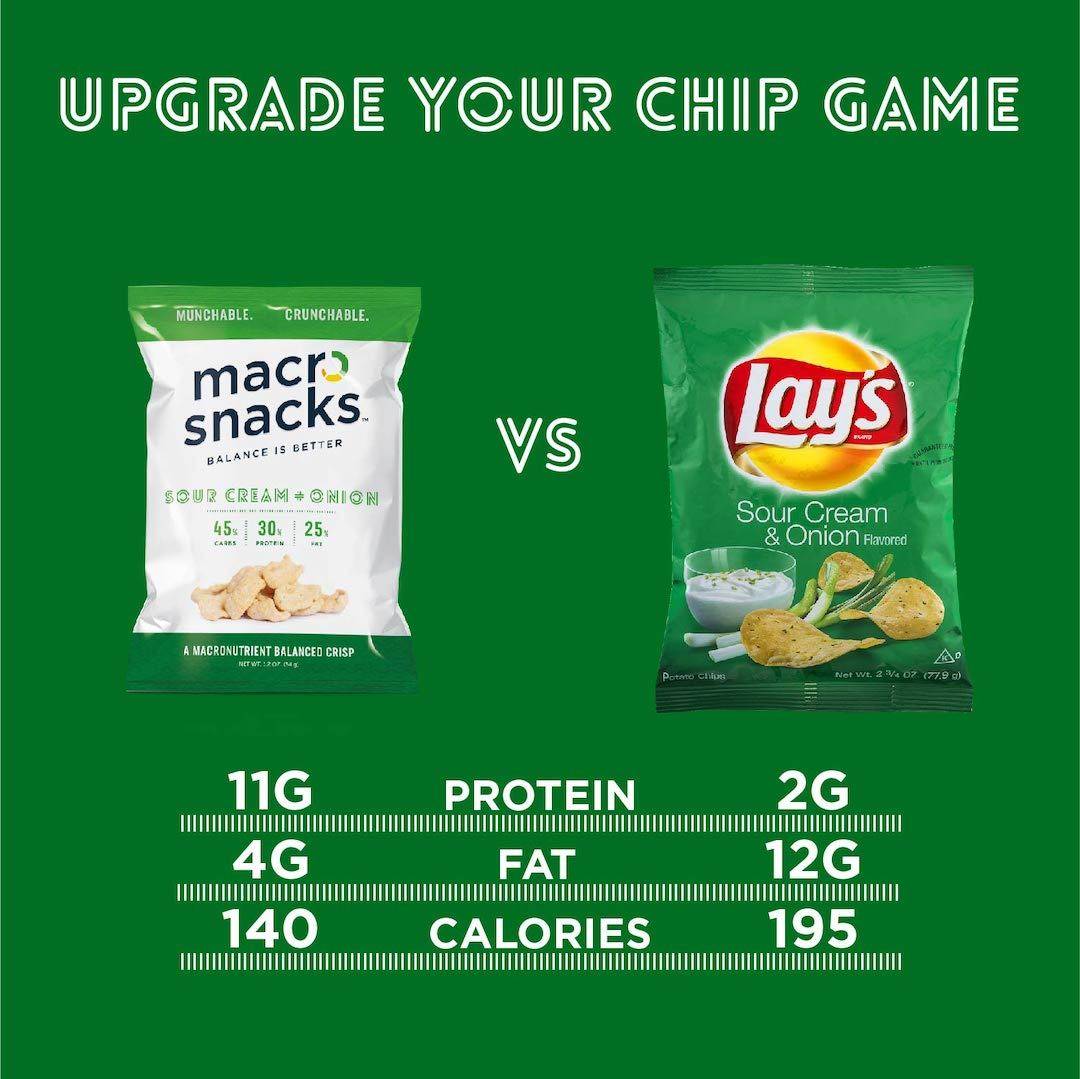 Like what you hear? We don't blame you, our healthy macro snacks are packed full of awesome ingredients and they taste great! Find your flavor here: